Volunteer with us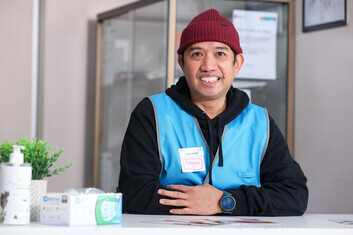 Get involved while supporting our clients and local communities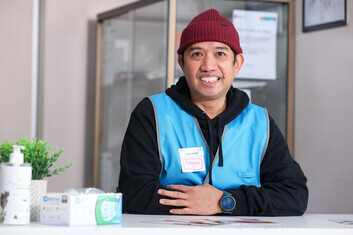 Get involved with your community!
IPC Health is the community health service for the western suburbs of Melbourne. We operate from six campuses – Deer Park, Altona Meadows, St Albans, Sunshine, Wyndham Vale and Hoppers Crossing – providing a huge range of health and wellbeing services and activities.
IPC Health volunteers are involved in many different ways, from greeting people at the front door to helping out in wellbeing activities, or participating in community consultations, right through to vital back of house admin and logistics roles.
If you want to support access to quality health and wellbeing services for the diverse communities of Melbourne's west, we have a volunteering opportunity for you!
Check out our current opportunities
Who can volunteer?
Anyone over the age of 18 can volunteer with us.
As an IPC Health volunteer you will be asked to undergo a National Police Check (organised by us), provide evidence of your immunisation history or serology report, as well as a current Working With Children Check.
We can help with accessing these documents, if needed.
Contact
Clare Corbet, Volunteer Coordinator
Phone: 0490 804 457
Email: clare.corbet@ipchealth.com.au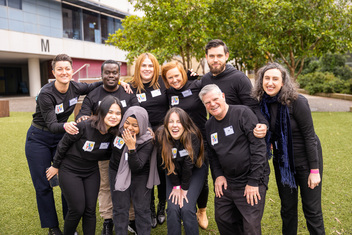 Young Leaders of the West
Our Young Leaders of the West are volunteer ambassadors, aged between 18 and 25 years, who want to make real life societal change to the communities and people around them.
They enjoy communicating, have big ideas, know how to be a team player, are open to a range of different opinions, and love to learn.
Find out more
40+ years of knitting, and counting
The IPC Health Knitting Group is one of the organisation's longest standing volunteer groups.
This remarkable group of local women, one of whom has been involved for 33 years, is not going to let the challenges of a global pandemic stand in the way of their dedication to supporting IPC Health. The group meets weekly to knit and crochet a wide range of toys, blankets and baby clothes and these beautiful items are sold to raise funds for our GP clinic in Deer Park.
The women of the knitting group not only have incredible skills, they're also very friendly and inclusive with anyone who attends; some group members attend with disability carers and some attend with a wheelchair. To them, all you need to be a part of the group is the motivation to knit and if someone has no experience, they will happily teach you how to knit or crochet.
The current President Mary Calleja declares that, 'Fatouma [her carer] is a better knitter than me!' after learning with the knitting group.
The group has shown grit and resilience to survive being unable to meet due to lockdowns in 2021 and a relocation due to COVID-19 response activities. The women are now happily reunited and adapting well to their new home at a community centre just around the corner from their old home at Deer Park.
The knitting group is more enthusiastic than ever to keep going with their fundraising for the GP clinic and they're also thinking of new ways of running things and may potentially explore online selling options!
Have a question or need some help?
Call us on 1300 472 432 from 8.30am–5pm Monday to Friday or ask online .
In an emergency, call 000.